Facilities & Services : Activities
OTHER ACTIVITIES


Science club

Tamil ilakia Mandram
Science club:
Objectives :

To promote science and Technology by supporting the enthusiasm of learners.


To give proper scientific explanation to various facts.


To evolve methods to make science education, technology and environment awareness popular among general public.


To promote consciousness about environment among the science club members.


To encourage creative and innovative activities and exchange of ideas and co operation among the science club members.
Highlighted activities of the club.


Conducting Special Lecture programs on the recent developments in science by Eminent Speakers and Scientists.


Conducting Environmental awareness programme for the students at the school levels in the promotion of science awareness and also popularizing science activities.


Conducting science exhibition by our science departments.


Conducting competitions like Debate, Quiz, Paper presentations at the inter departmental levels as tools of motivation.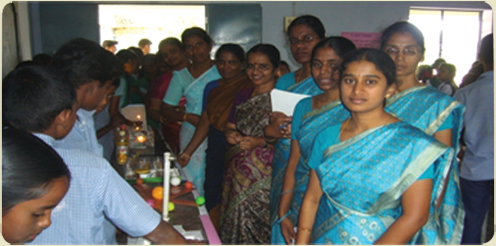 ORGANISATION OF SCIENCE GOVT.HR.SEC.SCHOOL,EXHIBITION AT PULANKINAR

Science club was inaugurated by Prof. P. Appukutty, Chairman, P.A.Institution during the period of training the following activities have been conducted by our science club members.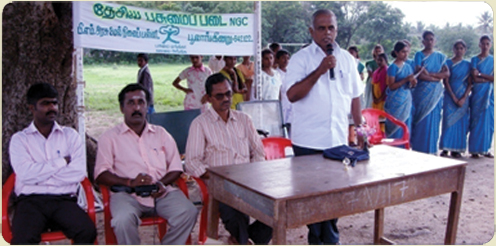 ENVIRONMENTAL AWARENESS PROGRAMME CONDUCTED BY OUR SCIENCE CLUB MEMBERS

Science exhibition and Quiz programs were organized in ten schools in and around Pollachi.


Environment awareness programme was organized in Higher Secondary School, Poolankinar and NGNG Higher Secondary School, Reddiarur by our club members


Prizes and Certificates were awarded to the school students who have participated in the activities like drama, debate, elocution and drawing.


The articles of our students were published in the Pasumai Solai magazine.


P.M. Higher Secondary School, Poolankinaru organized a debate on Nature Preservation Day on 24 November 2009 and our students have participated in it.


The above mentioned activities were published in some Tamil Newspapers.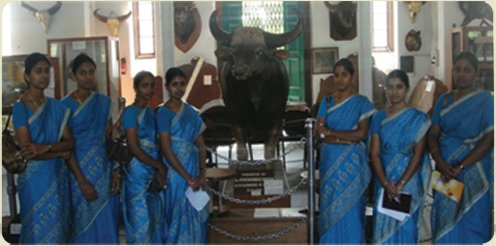 OUR STUDENTS IN THE FIELD TRIP TO GASS MUSEUM (FOREST COLLEGE), COIMBATORE.
Tamil ilakya Mandram
Tamil Mandram serves as a platform for the students for enriching their talents in the three components of the Tamil language "Iyal,Isai,and Nadagam"Guest lectures by eminent scholars give an exposure to the indepth knowledge in the literature. Tamil Mandram was inaugurated by our respectful Chairman.Several scholars like vanoli Thangavel and pulavar Poobalam.P.Murugesapandian.Talents of our students were exhibited in the music and drama programmes of annual day celebration. Elocution competition under the title 'Road Safety 'was conducted by Regional Transport Office, Pollachi. Our student K.Anusiya Devi won the first prize in this competition. Our students also participated in the Elocution Competition conducted by the Police Department.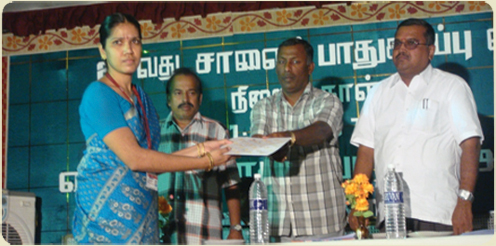 K. ANUSIYA DEVI AWARDED FIRST PRIZE FOR THE ELOCUTION ON "ROAD SAFETY
B. Ed. PROGRAMME
PRACTICAL TRAINING:
Our students completed their teaching practice successfully for a period of 40 days from 7th October to 07th December 2009. During their teaching practice, they excelled by developing their teaching methods with adequate teaching aids, and they were also appreciated by the head of the respective institutions. In some of the schools, our active and enthusiastic students played an important role in conducting Science Exhibitions and Environmental Awareness Programme.
CITIZENSHIP TRAINING CAMP:
As part of the B. Ed programme student trainers need to undergo a 5 days camp. The camp includes many activities serving different purpose which shapes them to be a part of the community. It helps them to develop the attitude of cooperation. The students are motivated to take up the responsibilities of being the demonstration for the uncultivated as well as modern world.

To promote the power of observation self discipline and self –reliance.


To develop among them co-operativeness and to treat everyone equally.


To inculcate the attitude of service to others and nation.


To help students to live in harmony.


To understand and practice YOGA.


To create an awareness programme on road safety.


To train students to become employable.


To create environmental awareness among our students.


To show the students helping tendency towards orphanage in Gandhi Ashram.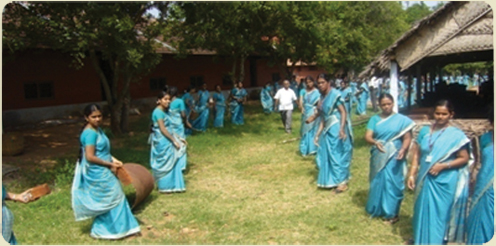 GRAND COMMUNION IN GANDHI ASHRAM, ANAMALAI